Sanglard ski hire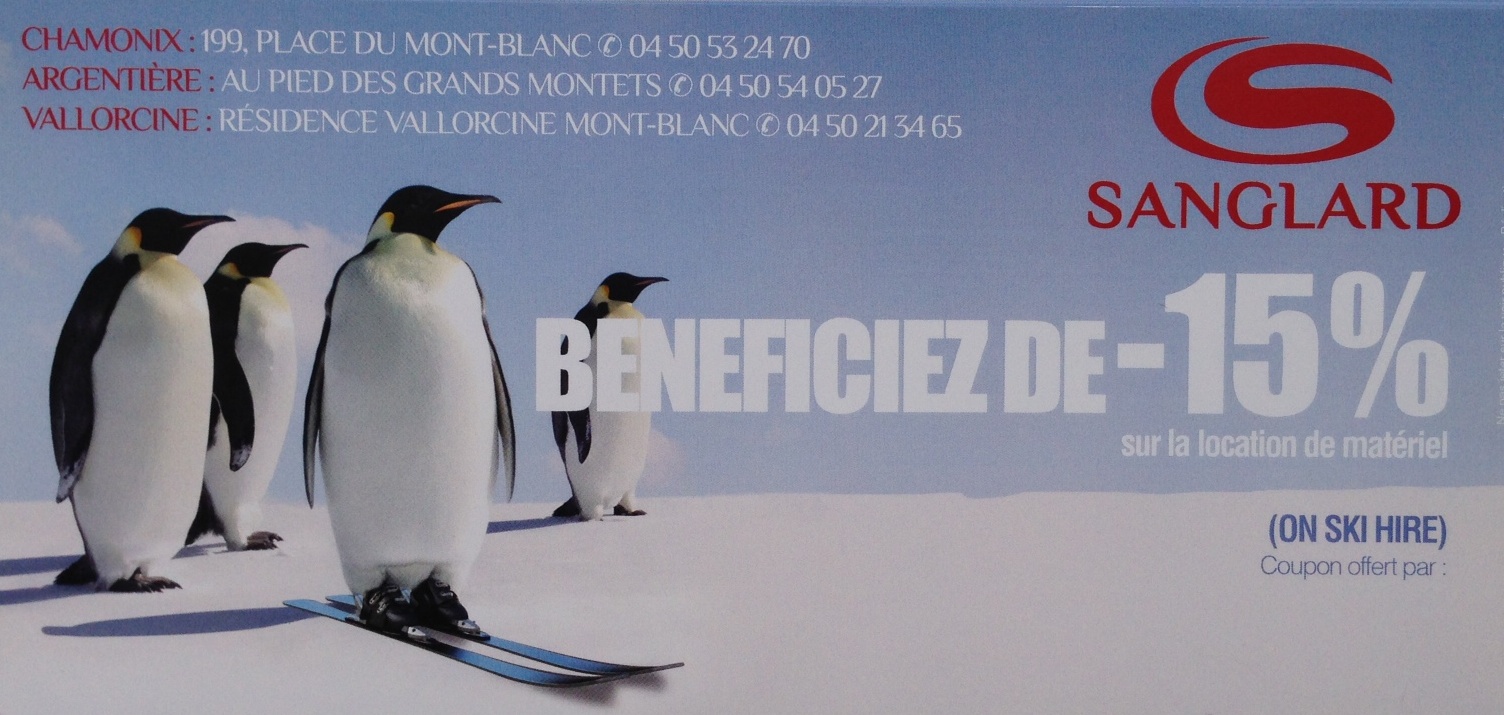 has very kindly offered discounts on ski hire to guests of Mont Blanc Retreat, renting ski equipment from them in the resorts of Chamonix (shop near Alpina Hotel) and at the baseLes Grande Motets.
They have been in business since 1924 and will select for you the best models from each many manufactures. To provide you with perfectly maintained ski and snowboard equipment along with disinfected boots.
Mountaineering equipment also supplied.
Do give RentSki a call on +33 (0)4 50 53 24 70, the people are very nice.